Welcome Message
Greetings and welcome to Meta Intellectual Property. We are honored by your visit to our website and the opportunity to introduce our esteemed firm to you.
Since our inception, Meta Intellectual Property has experienced substantial growth, establishing itself as a leading patent law firm in various sectors. We specialize in domestic and international applications, targeting niche markets while consistently researching diverse tasks related to patents, utility models, trademarks, designs, and more. Our high-quality services are built upon robust domestic and international networks.
At Meta Intellectual Property, we recognize intellectual property as the essence of human thought and a valuable asset worth protecting. Our mission is to safeguard and promote the intellectual property of our diverse clientele, which includes KOSDAQ-listed companies, foreign government agencies, and universities.
Our success is attributable to the unwavering encouragement and trust of our clients, and we tirelessly strive to exceed their expectations. We pride ourselves on our practical judgment and extensive litigation experience, enabling us to deliver top-tier services.
We are dedicated to preserving our dynamic approach, ensuring accessibility for our clients and employees while remaining true to our original mission. Our primary goal is to resolve cases efficiently and effectively, supporting clients in the protection, growth, and prosperity of their intellectual property.
We extend our gratitude for your interest in our firm and eagerly anticipate our future interactions. If you require assistance or wish to learn more about how we can help protect, grow, and prosper your intellectual property, please do not hesitate to contact us. Wishing you happiness and good health always.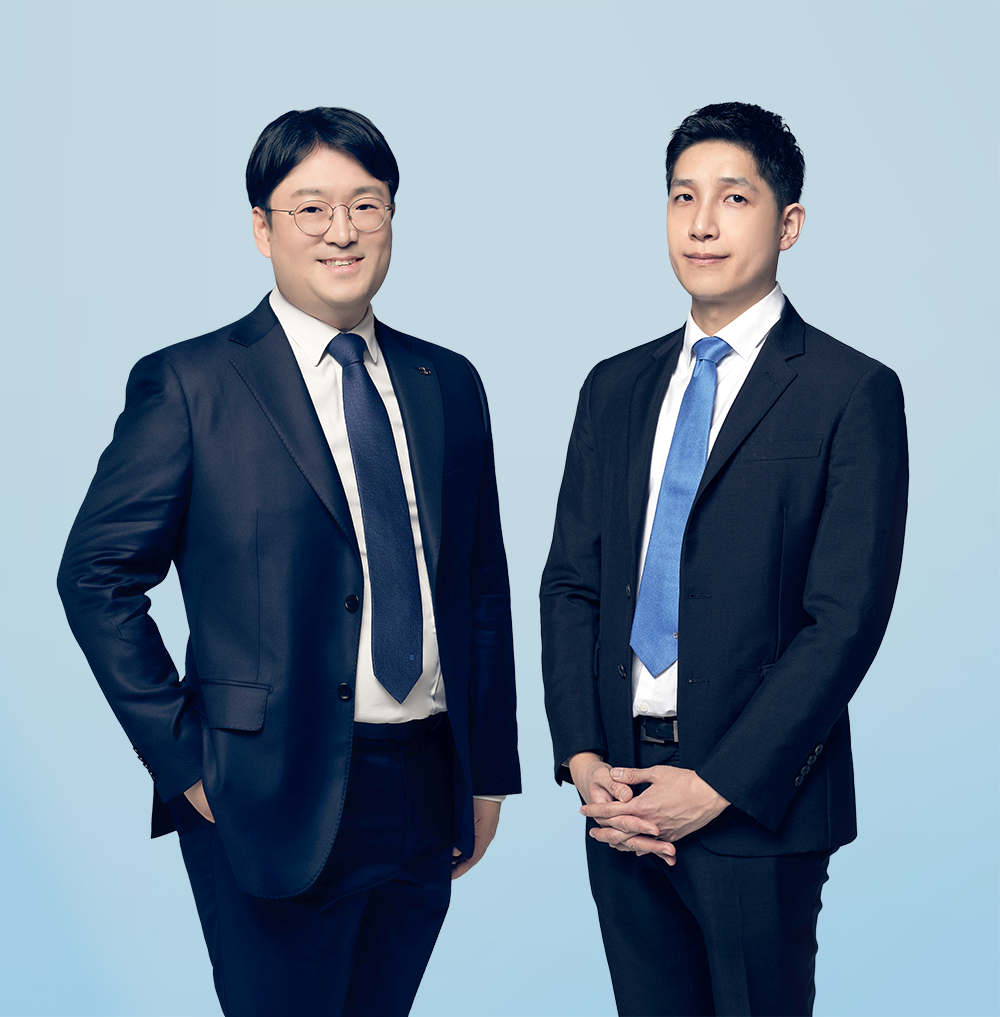 KANG, Juyeong and WOO, Kyeongmin
– Managing Partners at Meta Intellectual Property